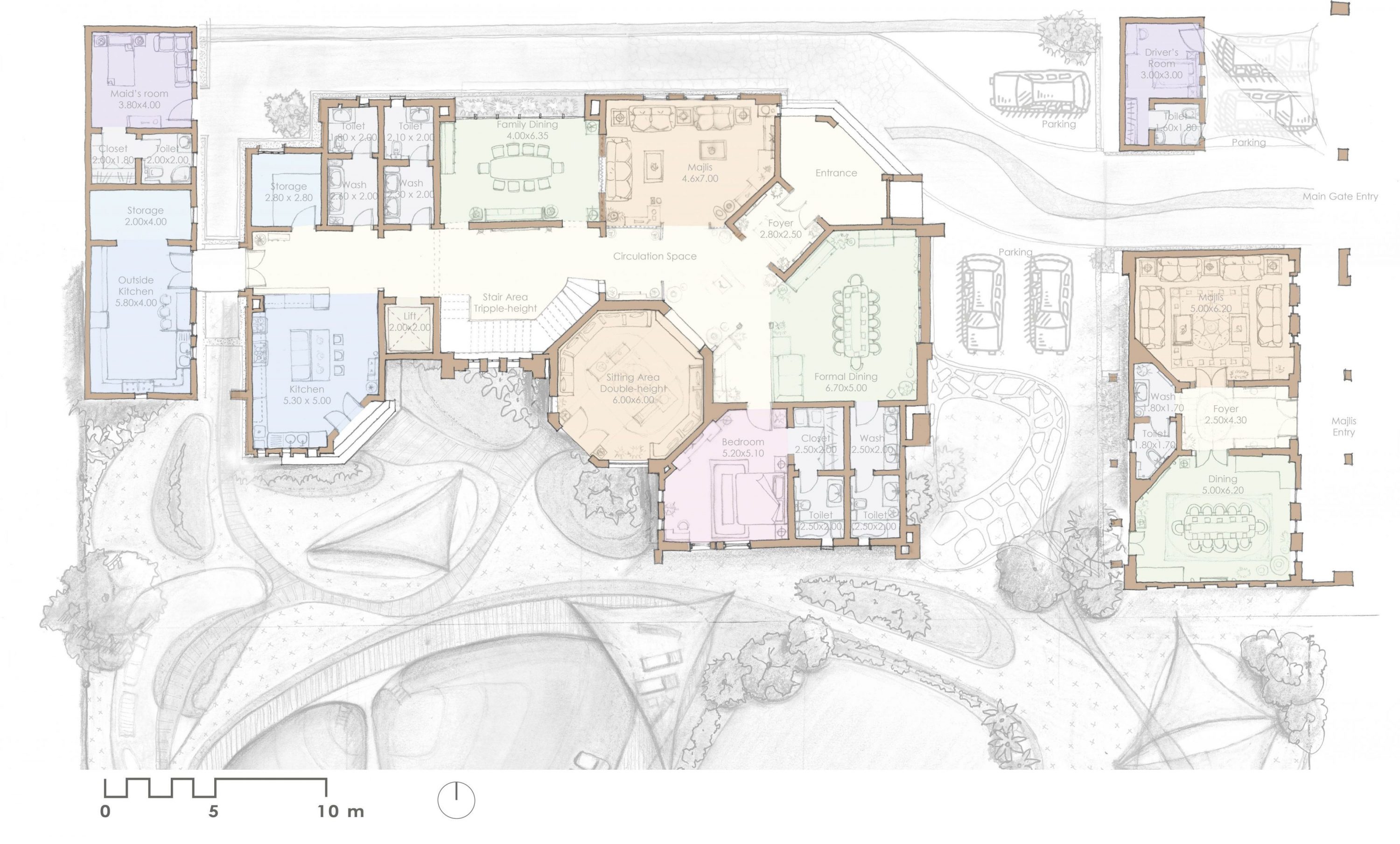 The villa takes on the principles of design of Qatari Architectural Style and re-interprets them in new forms. These principals are based on:
• climate sensitivity – orientation & shading
• simplicity & robustness – a timeless architecture
• indoor/outdoor usability – balconies, roof terraces, gardens
• traditional elements – recesses & extrusions, patterns, pronounced entrances and gates
• privacy and overlooking – maintain privacy through creating thresholds, such as screens & recessed narrow windows. In working with locally-rooted principals, the spirit of the villa is modern, yet with a feel of Qatari Style – a unique combination and a distinguished look.